| | | |
| --- | --- | --- |
| Published From | | |
ABOUT EKAMAATRA
We are much conscious about fact & factors of the society. We want to make aware the people about the news, views, article of political scenario, investigative news, entertainment, sports, business, foreign affair, econimics, health, education & cultural activities of the state, nation and globe. Awareness creation is the most vital responsibility of media of protect the society & nation. Our intellectual thought, innovative vision, conceptual clarity and analytical ability & efficiency will help for the growth of the society. Newspaper is the medium to express the voice of common people; it can express their problems and experience. Through newspaper government can know the facts of the common people and will take necessary steps for them. So newspaper can play an impartial role to improve the society and nation.


PUBLISHER :
Lingaraj Dash
EDITORIAL :
MANAGING EDITOR : Laxmipriya Dash
OUR EDITOR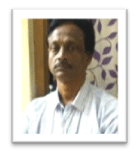 Tarak Mohanty is a prominent name in the field of Odia Literature. He is a Poet, Lyricist, Acclaimed Journalist, Coloumnist & Cultural Activist with 35yrs of experience. After completing his study from Sambalpur University Mr. Mohanty has edited various periodicals, magazine like TAMASA TATINI ( Literary magazine, published from Balugaon, Chilka), PARICHAYA, EKATRA ( Hand written poem magazine), KHAUTI SAMACHAR ( Consumer awarness periodical) & Feature based odia magazine ANEKA KADAMBA.
Before taking the responsibility of EKAMAATRA newspaper he had served in the editorial function of Odia daily SAMBAD KALIKA, ODISHA EXPRESS & SARBASADHARAN. He lives with family at Bhubaneswar.
E-mail : taraknews1@gmail.com
editor@ekamaatra.com